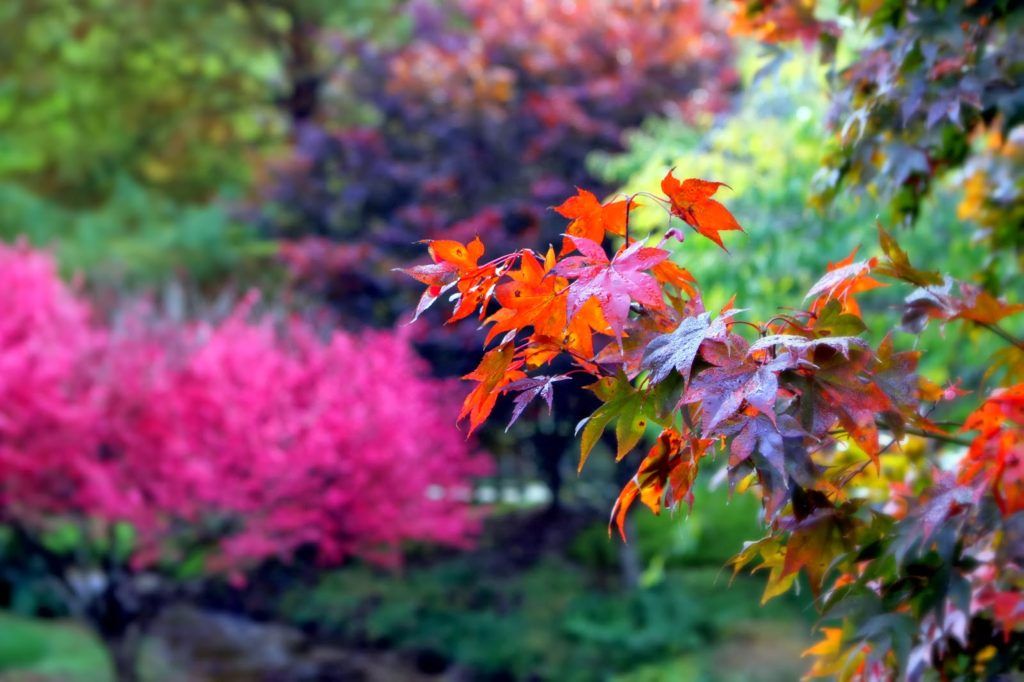 Fall is here and is truly welcomed. This summer has provided us with 86 days above 90 degrees close to records of 90 days. The summer heat along with lack of rainfall has definitely left our fescue grass damaged, shortened the life of annuals and created dieback on shrubs and trees. Bermuda grass and Zoysia grass reaped the benefit this summer from the heat and has looked phenomenal compared to the past two years.
With the cooler weather there has been a sharp drop in humidity and our managers and crews are watching the irrigation and watering to make sure new plant installations are not drying out. If you have recently had Gibbs perform a new installation…please make sure you are following your watering guidelines provided.
Fescue grass aeration and over seeding started in mid-September and will be completed by mid-October. Along with the seeding the grass has been fertilized with a starter fertilizer. Fescue grass will be cut after 5 weeks of seeding date. Grass will be high until the first cut. After lawns have been cut 3-4 times we will be able to then fertilize again with a liquid fertilizer as well as treat for broadleaf weeds within the turf. This is just part of the two month process of replenishing fescue lawns in the south. Lawns will receive touch up seed as needed over the next month.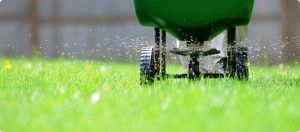 Warm season turf - Bermuda and Zoysia will begin to shut down as we have cooler nights. You will notice the discoloration in the grass and mowing will become less frequent. Heights of these turf types will be allowed to be maintained higher in efforts to allow the turf to remain healthy as it cycles to the dormancy period.
Zoysia and Bermuda fungal patch could become active over the next two months as the turf grass begins to transition to winter dormancy. Managers will be on the lookout for these diseases.
Fall annual flower installations are starting this month. Our Flower Designers are designing beds and pots each day. Timing is critical for installation of the pansies. If installed too early the heat can cause excessive stretching of the annuals. Crews will be pulling and removing summer annuals as they fade away. Once fall annuals are installed they will be fertilized as well as a fungicide applied and watered in thoroughly. Managers will need to set irrigation for 2-4 days a week of run time on the newly installed beds for two to three weeks.
Crews are busy finishing pruning, weeding and preparing for perennial cutbacks. Leaf season is two to three weeks away and then leaf removal will be in full swing.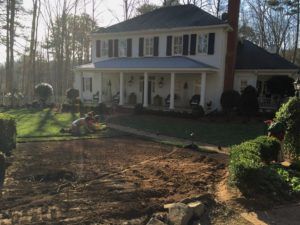 Remember that Fall through late Winter to early Spring is the best time to plant shrubs and trees. Our installation teams are very busy now and booking out each month. Our Architects are here to help you plan and design a new landscape for your home. Please let us know if you are thinking about a project as now is prime time to install it.
Thank you so much for your continued business. We at Gibbs Landscape will always strive do to the best each day for you and your homes. Thanks for allowing us to serve you!
Peter Copses
Vice President
As winners of over 275 awards, Gibbs Landscape Company offers a proven track record of creative, quality landscape design and maintenance. Our team of highly trained, qualified Landscape Architects and horticulturalist can design and maintain a landscape that will add value to your property for years to come. You deserve the best in landscape design/build and maintenance…you deserve Gibbs Landscape Company.

Be sure to follow us on Facebook to discover more great landscape tips & photos!