July 2016 Newsletter
Hope that all of you had a great Independence Day with your families and friends. It was a great time to celebrate our patriotism for Our Great Country and for the men and women that have helped create such a Great Nation for all of us.
In July, we typically talk about how hot it's been. We can definitely talk about that this year as we have had extremely high temperatures starting the first of June. The summer just started June 21st and we have already seen the early decline of a lot of warm season and cool season turf grasses. Irrigation helps for sure but the heat is just too much for some of the lawns and gardens in Atlanta. Increased irrigation along with the heat has caused insect populations to be at high levels and out about a month earlier than normal. Our managers and teams are reporting and treating azaleas for lace bugs and spider mites on laurels and other shrubs and small trees. Our tank mixes for shrubs always include fertilizer and fungicides each time we target for insects to ensure overall plant health. Irrigation will be extremely important to keep the plants and turf from further environmental stress.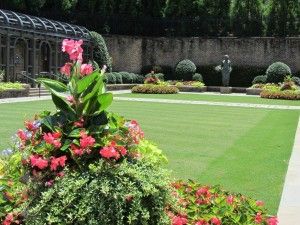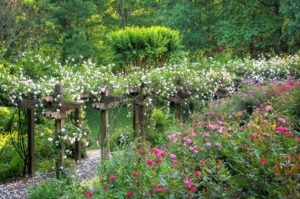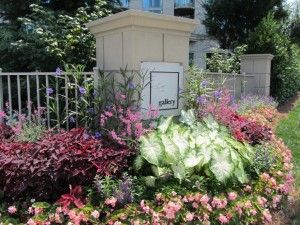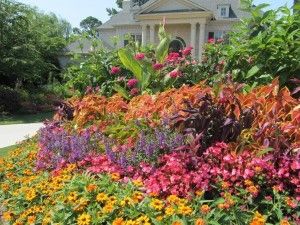 The maintenance crews are being careful to pay attention to turf stress when they arrive on property. Alternating cutting the turf or cutting the turf at a higher height will help to create less stress on the turf. Light pruning of shrubs and lots of deadheading occurring in the gardens we maintain. Perennials are being deadheaded; like Hosta, Rudbeckia, Daylilies and phlox.
July also is the month that is typical for pine straw and mulch applications. Pine straw has usually degraded by June or July and the garden is ready for a new application. Pine straw and mulch serve the garden well for many reasons: aesthetics, soil moisture control, insulation for the roots, weed control, and erosion. To protect your garden and ornamental plant material a new thick layer of pine straw or mulch needs to be applied now.
Many thanks and appreciation to all of you, our customers. We work very hard to train our employees to be the best each week for you. We also practice safe applications and keep safety for you and our employees in the foreground every day. Thanks for your business and allowing us to serve you each week!
Gibbs is also very happy to have recently installed a new garden for WSB radio personality Belinda Skelton of Belinda Skelton's Atlanta Living radio show. Belinda stated after completion of her project, "Everyone in my neighborhood is stopping by to see who performed my landscape work." "I will only use Gibbs Landscaping and have another project scheduled." So grateful we had the chance to serve her.
Peter Copses
Vice President
As winners of over 275 awards, Gibbs Landscape Company offers a proven track record of creative, quality landscape design and maintenance. Our team of highly trained, qualified Landscape Architects and horticulturalist can design and maintain a landscape that will add value to your property for years to come. You deserve the best in landscape design/build and maintenance…you deserve Gibbs Landscape Company.

Be sure to follow us on Facebook to discover more great landscape tips & photos!