February Landscape News
Another mild Winter so far this year and the groundhogs predicted an early spring for us in the South. Mild temperatures to moderate temperature swings each week puts a real strain on shrubs, turf and trees. We have seen temperatures change within 24 hours from 72 degrees to 30 degrees. These swings can be confusing for insects, plant life, animals and us humans. Our crews are changing things up due to the weather to make sure your landscape always receives the proper care and attention when the weather is not so cooperative. We are being proactive and selective on all our applications to the turf, insects, shrubs to keep your landscape healthy.
Flower beds are being treated for aphids, as they love the tender soft leaves of annual flowers. Shrubs are being treated with dormant oils to also combat aphids and smother out any insect eggs. Dormant oils are a 100% effective organic treatment that we use throughout the winter through the early spring on shrubs to ensure we are as eco-friendly as possible. Bed pre-emergent and slow release fertilizer are being applied to all shrub beds. Turf treatments for fescue consist of fertilizer, broadleaf control as well as pre-emergents and will be repeated in 1-2 months. Warm season turf applications are receiving pre-emergent and post-emergent applications through this month.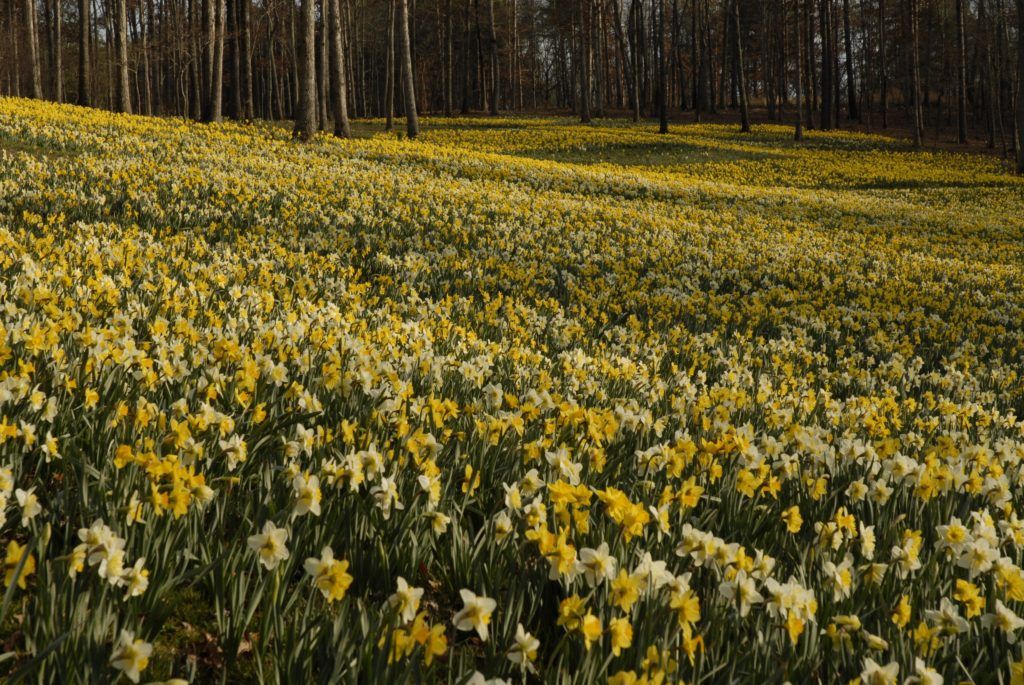 Maintenance teams are busy finishing necessary cut backs of liriope, Roses, Ornamental grasses, and some light Crape Myrtle pruning. Managers and crews are now scouting and preparing for thinning and rejuvenation pruning of shrubs throughout the garden. Thinning of plant material is important for the overall health of plants by improving air circulation and creating new growth points within the shrub.
Our irrigation technicians are performing evaluations of our irrigation systems. Repairs will are vital as we enter spring and summer to ensure your ornamental plant material is receiving optimal water coverage.
We have exciting news this year involving irrigation controllers. For the first time in the Atlanta market, we can now offer WiFi and/or AT&T Rainbird Sim Card controller systems. These controllers can now be powered with your smart phone through a Rainbird app and our managers can have access as well. This will eliminate the need for us to gain garage access to adjust your irrigation controllers. There are countless possibilities with these new controllers. You can be alerted of breaks, you can auto shut off, and they have cloud base weather reporting to your clock. This all adds up to water saving technology that will reduce water consumption and save you MONEY. Please ask your manager if you are interested in this super technology.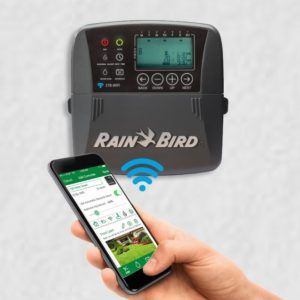 Now is the time to get your new landscape projects started. If you are interested in improving your landscape please call us so we can schedule one of our award winning Landscape Architects to meet with you.
Peter James Copses
Vice President
As winners of over 275 awards, Gibbs Landscape Company offers a proven track record of creative, quality landscape design and maintenance. Our team of highly trained, qualified Landscape Architects and horticulturalists can design and maintain a landscape that will add value to your property for years to come. You deserve the best in landscape design/build and maintenance…you deserve Gibbs Landscape Company.

Be sure to follow us on Facebook to discover more great landscape tips & photos!