We are in the full swing of spring and all the flower shrubs are in bloom. With the warmer temps this month, we will need to finish up our dormant pruning on all the Hollies and late-summer flowering shrubs. Please remember this is a great time for spring projects such as planting flowering perennials, flowering shrubs, tree, and spring color and doing hardscapes such as outdoor fire-pits so please let us know of any areas you may want to enhance.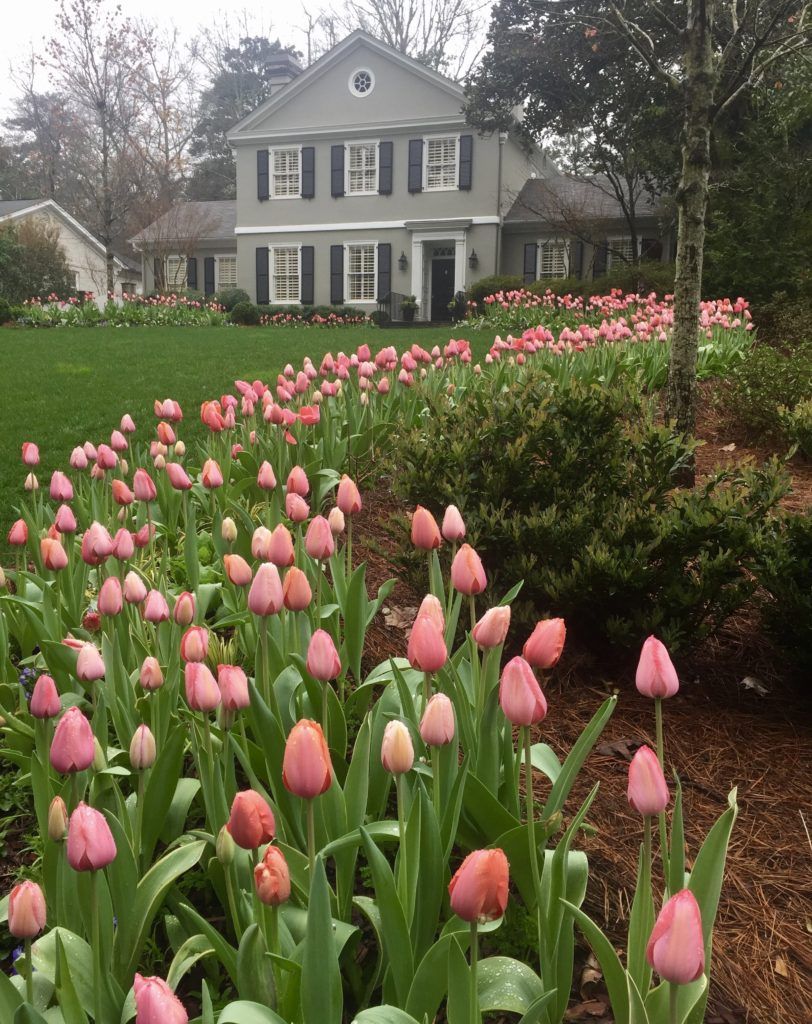 Spring color
Our color designers are currently targeting spring color so please let us know if you are interested in any new ideas.

Pine straw and mulch
This is still a great time for the installation of fresh mulch or pine straw.

Irrigation
Our irrigation teams have been starting up irrigation systems and doing their scheduled evaluations. Repairs need to be made in order to ensure that the systems are in 100% working order. Wifi and Sim Card irrigation controllers are here! What a great addition to any home. Through this app, the new controllers give you and us the ability to control your irrigation from anywhere in the world. In addition, the controller can now communicate with the local weather zip code and water on its own, adjusting to the current weather conditions. The other great feature is that we can both message through the app and communicate irrigation adjustments, settings, run times, notes, etc. …. We are very excited about these controllers and look forward to updating your home systems.

Horticulture services
Our horticultural spray division has been extremely busy applying slow-release fertilizer to all the turf area along with pre-emergent to prevent summer weeds from germinating. Maintenance teams are fertilizing the Fescue lawns this month and waiting for the Zoysia and Bermuda to green up. We are lowering the heights of the Zoysia and Bermuda to allow for more growth and vigor. Fungicides may be needed as the turf begins to green.

Landscape services
If you are interested in some additional plantings, fire-pits, hardscape work, or fixing some drainage problem areas, please let me know so we can set up a time to meet and take a look.

Please feel free to contact us with any questions or concerns.
As winners of over 300 awards, Gibbs Landscape Company offers a proven track record of creative, quality landscape design and maintenance. Our team of highly trained, qualified Landscape Architects and horticulturalists can design and maintain a landscape that will add value to your property for years to come. You deserve the best in landscape design/build and maintenance…you deserve Gibbs Landscape Company.