Preparing your garden for fall is not just about cleaning or removing plants, it is also a way to enjoy your garden longer. Getting your garden ready for fall and winter will help you have an easier time come spring. It's also a good time to enhance the area for your spring garden and even plant some fall foliage. Getting your garden ready for the fall will give you plenty of time to rake up all those falling leaves.
Clean up your garden landscape by removing debris such as dried leaves or stems off plants and shrubs. Use a rake to fluff up any mulch, which will help water reach deeper into the soil. Add mulch if it is needed. Use as much of your compost as you can by spreading it on your garden beds. You're about to have a whole lot of fallen leaves to add to your compost for the spring, so best to make room now.
Plant new plants such as mums or pansies to add color to your fall garden. This is the ideal time since spring and summer blooms have ended and you can see where there may be gaps in coverage.
Take care of your plants that are in containers by moving them indoors to prepare them for fall. This is especially important before the first frost. Tropical plants do well inside but herbs will need a lot of light. Consider transplanting perennials you have in containers into your garden for spring blooming.
Plant new bulbs or divide and replant perennials to prepare your garden. Autumn provides an ideal opportunity to move poorly placed plants, and divide overcrowded perennials while the soil is still warm. Dividing the perennials will encourage new growth and give you an easy, cheaper way to add more plants and flowers to your garden landscape.
If your yard has a pond or water feature it's time to cover it with a net. Decomposing leaves can turn your pond water foul and block filters on pumps. Save time and effort later on by catching leaves before they fall into your pond. Simply spread a fine meshed net across the pond and pin it down with bricks. The leaves can be added straight to the compost heap.
Clean, maintain and store your gardening tools. Cover the tools or keep them sheltered from the wet weather. Sharpen dull tools to be ready for spring gardening. Give a light coat of oil to metal tools like shears and shovels to avoid rust. Get rid of any garden products that will have expired when spring comes around and make a list of the things you will need for spring gardening.
Get your trees ready for fall as well by trimming dead branches before they have a chance to fall and possible crush your garden.
Plan your dream garden landscape for next year, now. Are there new elements you want to incorporate into your garden landscape like a paver patio, fire pit, water feature, outdoor lighting, new flower beds or accent plants? Now is the time to create that plan to have it ready for next spring and summer. We can help you design and build your dream landscape. Now is the time to create a landscape oasis that can be enjoyed years to come.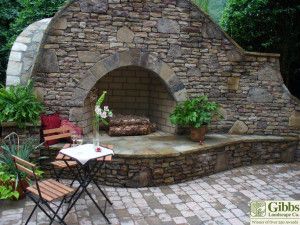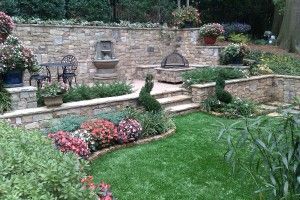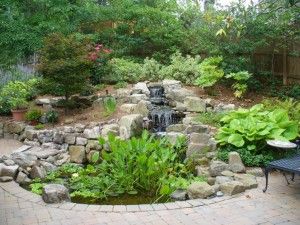 As winners of over 300 awards, Gibbs Landscape Company offers a proven track record of creative, quality landscape design and maintenance. Our team of highly trained, qualified Landscape Architects and horticulturalists can design and maintain a landscape that will add value to your property for years to come. You deserve the best in landscape design/build and maintenance…you deserve Gibbs Landscape Company.

Be sure to follow us on Facebook to discover more great landscape tips & photos!