Fall has arrived! Whether its sports, cooler weather or watching the leaves turn…Fall is definitely a very popular time of the year and is welcomed by many. For us in the landscape installation and maintenance business, Fall is as busy as Spring and at times even busier. There are so many maintenance tasks at hand and the season-ending leaf drop looms around the corner.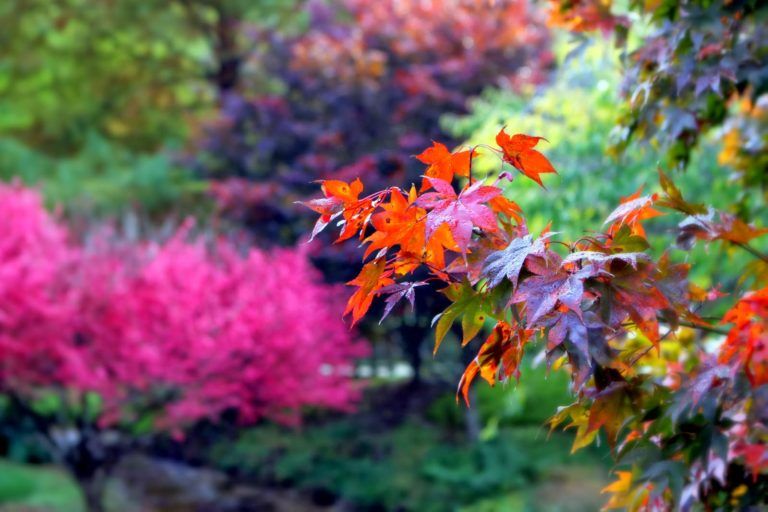 Our Landscape Design/Build division is in full swing as we are completing and starting projects every day. If you are interested in recreating or designing a new space please contact our Landscape Architectural team. We have 6 landscape architects on staff that are ready to assist you.
Seasonal color installation starts this month! It's time that we remove the summer annuals and replenish the beds with new soil and install our Fall annuals. Our Seasonal Color Designers are busy at work finishing Fall designs as our teams begin to start Seasonal Color Installations. If you need a design or add to your design please contact your Seasonal Color Designer or Team Manager.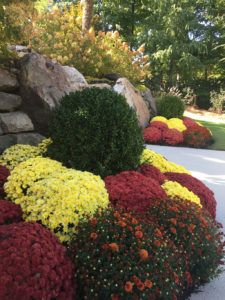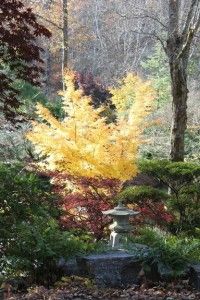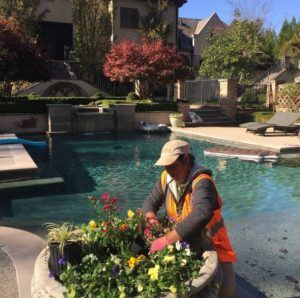 Fescue aeration and overseeding are almost complete and we are eager to begin mowing the new replenished fescue turf. The waiting period to mow can be anywhere between 4-6 weeks before we can perform our first cuts. Our seed is hand selected from Oregon each year and is a blend of 3 fescue turf types that are rated for superior performance in our region. Fescue seed types are selected for color, drought tolerance, fungal resistance, and durability. Every year our seed is Blue Tag certified and guaranteed to be free of any weed seed by the Oregon State Growers Association.
Irrigation zones will be running this month quite often to keep the seed evenly moist to assure a good grow in of the new fescue seed. After the 1st to 2nd cut on the new fescue turf we will be able to ease off the irrigation. Seasonal Color Installations will require 2-3 weeks of watering and we can begin to winterize the irrigation systems in the next couple of months.
Bermuda and Zoysia turf will be losing color and going into dormancy this month. We will continue to treat for weeds and a big pre-emergent round is scheduled for next month. This is the time to treat the warm season lawns with a fungicide to prevent fungal outbreaks as the grass weakens and heads into dormancy. Our managers and teams are on the lookout and will alert you if we need to do a treatment. As the weather cools we are also paying close attention to Cryptomerias and scouting for Cercospora Needle Blight. This is a relatively new disease that we are seeing on Cryptomerias in the Spring and fall months. Fungicide sprays every 7-14 days through the cooler months can help prevent the spread of this blight.
Leaf season is close and crews are gathering leaves each week. First leaf abscission is from the large leaf trees; Tulip poplars, Red Oaks and Sycamore. Other trees will slowly drop as cooler weather sets in this month.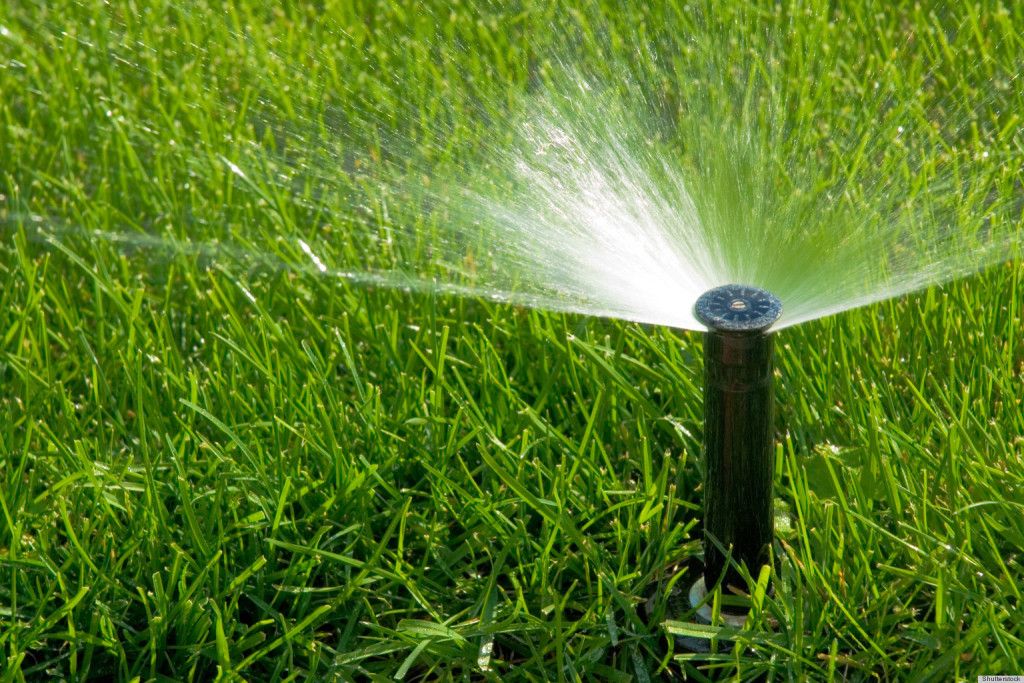 WiFi irrigation controllers are all the rage right now. A client of ours was on Fall break at Disney World and had his lawn seeded while he was away. While in a line at Disney World he was able to change all the setting on his controller from his smartphone through the app and water his newly seeded lawn. If you don't have a WiFi irrigation controller you should definitely give us a call. We can install quickly and you and your manager can control your controller anytime anywhere. There is also an in-app chat box that allows you and your manager can communicate about the irrigation anytime. Even better there is no need for the managers to access your garage.
Thank you so much for your allowing us the privilege to serve your landscape needs.
Peter Copses
Vice President
As winners of over 275 awards, Gibbs Landscape Company offers a proven track record of creative, quality landscape design and maintenance. Our team of highly trained, qualified Landscape Architects and horticulturalists can design and maintain a landscape that will add value to your property for years to come. You deserve the best in landscape design/build and maintenance…you deserve Gibbs Landscape Company.

Be sure to follow us on Facebook to discover more great landscape tips & photos!