Good day and happy Fall to everyone! It's nice to see a break coming soon to the summer temperatures and experience some cooler weather for a change. Hopefully, the dog days of summer are behind us and Mother Nature will be providing us with some spectacular fall color showcases throughout our service area. Many of the issues we mentioned last month are still prominent in our area due to the weather patterns. Our maintenance crews are busy wrapping up summer seasonal maintenance pruning and transitioning into fall maintenance practices.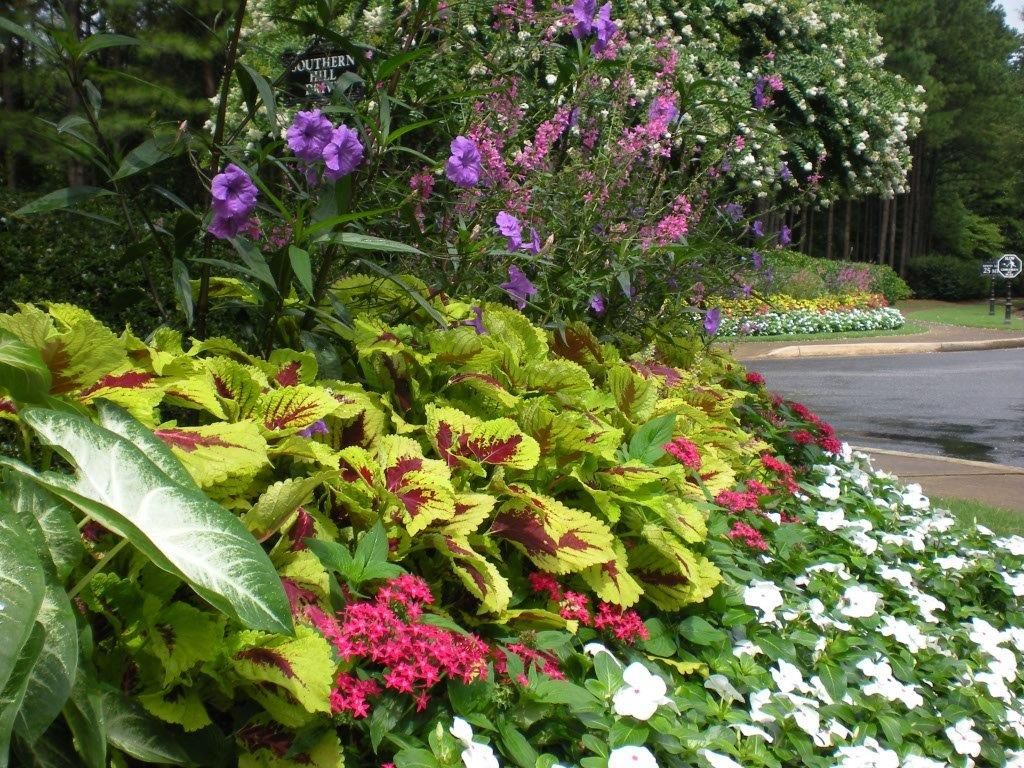 Aerate and Overseeding
We are now in the middle of aeration and overseeding for all customers with fescue lawns. Due to the heat the last several weeks, the germination is slower than normal so it is imperative we make sure adequate coverage to all the turf areas is consistent until we see more rain. After the seeding process, Horticulture services crews will be coming back to the first round of fertilizer applications this fall. Please remember the crews will not be mowing for four to five weeks until the seed matures.
Fungus - Zoysia and Fescue Lawns
Due to a large amount of rain and humidity, a host of fungus issues are popping up in the in all our turf which include brown patch, Zoysia patch, and Pythium blight. We will be sending out work orders for much-needed fungicides to prevent the spread of the fungus during the summer.
Grubs and Army Worms in Fescue Lawns this Fall
Please look over the picture of the grub and the army worm damage below which is very sporadic all over town. Lawns will need to be sprayed if we see signs in your turf.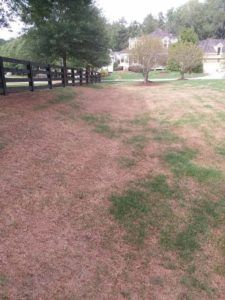 Seasonal color
Our color designers are in the process of working on the fall color designs which we will start to install this month through fall so please contact us about a color design consultation.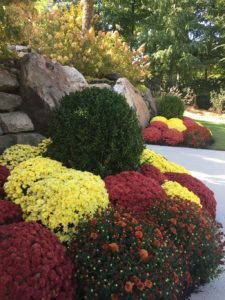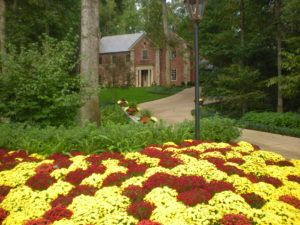 Fall Events
If you have any fall parties or events at your home, give me a call and let me know. Let us help you by lining up any necessary services you may need right before your event so that your yard can look its best and we will have time to complete all the necessary preparations for you.
Kindest regards,
David Gibbs
President
As winners of over 300 awards, Gibbs Landscape Company offers a proven track record of creative, quality landscape design and maintenance. Our team of highly trained, qualified Landscape Architects and horticulturalists can design and maintain a landscape that will add value to your property for years to come. You deserve the best in landscape design/build and maintenance…you deserve Gibbs Landscape Company.

Be sure to follow us on Facebook to discover more great landscape tips & photos!