Summer plantings of annuals are underway and will continue through the rest of the month. Our flower installation teams have been working hard since April 9th tiling, sculpting, planting and fertilizing flower beds. Irrigation teams are in full swing repairing and adjusting irrigation systems to make sure we have optimal irrigation systems watering flowers, turf, and shrubs as we head into the summer months.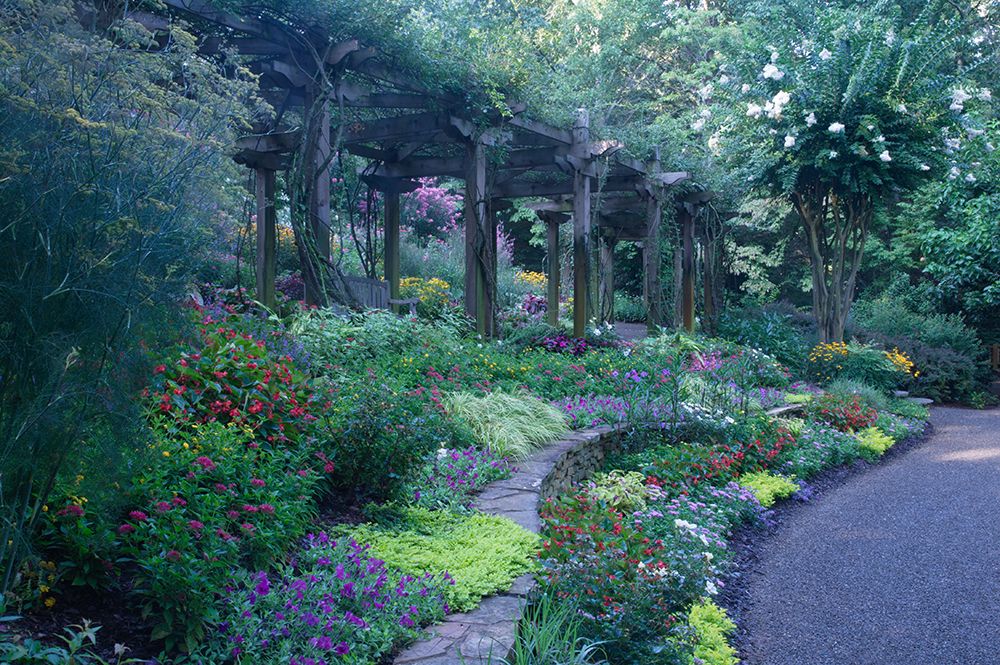 Our managers are on alert monitoring for insects, diseases, and weeds on your properties. We have seen some early activity from white flies on Gardenias and Scale insects on hollies and Camelias. There are early weeds emerging about a month early for Nutsedge and Fireweed. Both of these weeds cannot be controlled with pre-emergents. These weeds are being sprayed and/or hand pulled as we see them.
Turf treatments are underway for all of our warm season turf. This round we are applying now is a liquid application that consists of slow release microbial activated fertilizer, pre-emergent, post emergent and micronutrients with iron. Along with the turf treatments, targeted shrubs will be treated with liquid fertilizer, general insecticide, and fungicide.
Maintenance crews are controlling weeds each visit along with weekly mowings. Pruning is a big part of our visits each week and important in order to keep shrubs and hedges looking great as they are actively growing right now. Azaleas and other spring flowering shrubs are being pruned now and will continue into June. Rhododendrons are completing their bloom cycles a little early this year and Hydrangeas are just starting to show small blooms now. Anna Belle, Oakleaf, and Macros are starting and Limelights and Pee Gees will come later. Autumn Ferns are looking great this year and compliment Hostas in the garden very nicely. Shade gardens are coming alive with Vinca minor, Hostas, Ferns, Variegated Solomon Seal, Lenton Roses, Bishop's Weed and native Phlox. These are all companion plants and grow well in our climate.
Our Landscape Architects are extremely busy designing and implementing designs into the landscape. Plantings of trees, shrubs, perennials, and building of some beautiful hardscape areas are just some of the projects that are underway. We have seen quite an increase in the desire of paver patios and stone walls to increase outdoor living spaces. Outdoor living spaces and recreational gardening is very popular and our Architects bring vast knowledge and creativity to each design project.
Thank you again for letting us serve you each week at your homes for all your landscaping needs. All of us at Gibbs Landscape Company are focused on bringing you the best value and service in the industry. We lead our teams each week with landscape training and safety awareness training. Thanks and have a great summer.
Peter Copses
Vice President
As winners of over 275 awards, Gibbs Landscape Company offers a proven track record of creative, quality landscape design and maintenance. Our team of highly trained, qualified Landscape Architects and horticulturalists can design and maintain a landscape that will add value to your property for years to come. You deserve the best in landscape design/build and maintenance…you deserve Gibbs Landscape Company.

Be sure to follow us on Facebook to discover more great landscape tips & photos!