Hope that all of you had a great Independence Day with your families and friends.
Since Summer just began, it has been nice with lower than normal temperatures so far along with an abundance of rain showers soaking our landscapes and filling our water reservoirs. Fungal activity has been heavy on the warm season turf and lighter on the cool season turf. We have noticed that the extended water saturation of cool season turf has not caused brown patch to be as explosive this year as it has been in years past. As rain tampers off, the dry heat will cause the brown patch to become extremely active and damaging. Our managers will continue to offer our fungicide programs to combat the this through September. Our horticultural spray teams are currently treating Azaleas and other shrubs for lace bugs and spider mites. Our tank mixes for shrubs always include fertilizer, insecticides, and fungicides each time we target for insects to ensure overall plant health.
Turf applications are under way for both cool and warm season turf. All warm season turf is receiving another liquid fertilizer application and cool season turf a spot treatment for nutsedge along with treatment of any broadleaf weeds coupled with liquid iron.
The maintenance crews are being careful to pay attention to turf stress when they arrive on property. Alternating cutting the turf or cutting the turf at a higher height will help to create less stress on the turf. Light pruning of shrubs and lots of deadheading are occurring in the gardens. Perennials are being deadheaded; like Hosta, Rudbeckia, Daylilies and flowering shrubs.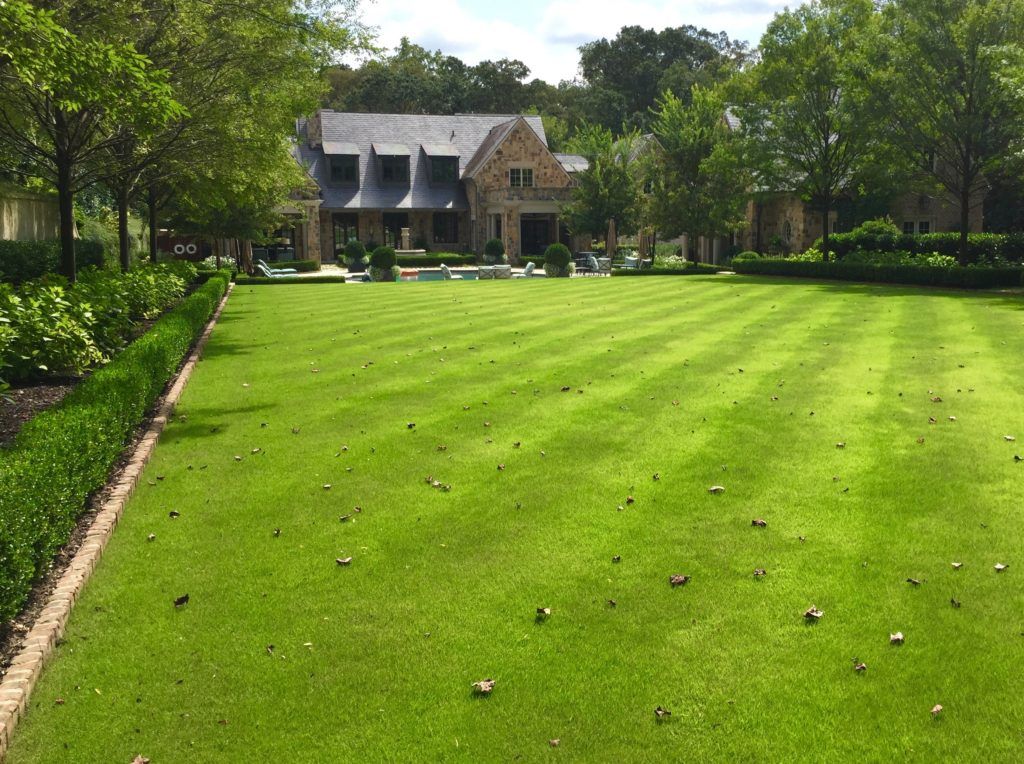 Seasonal color maintenance is underway on our newly installed color beds. Flower maintenance is critical at this time along with fungicides and fertilizer. Our teams are deadheading and treating the flowers each and every visit.
July is the time for pine straw or mulch applications. Pine straw has usually degraded by June or July and the garden is ready for a new application. Pine straw and mulch serve the garden well for many reasons: aesthetics, soil moisture control, insulation for the roots, weed control, and erosion. Be on the lookout for pine straw notifications and we are scheduling fast to ensure a speedy application. This is something we HIGHLY recommend each and every client does.
Our landscape architectural team has been very busy designing and installing some incredible landscapes all over the greater Atlanta area. Please contact us if you have any projects like a firepit, retaining wall or other outdoor living space idea you're dreaming of. We are booking for fall now.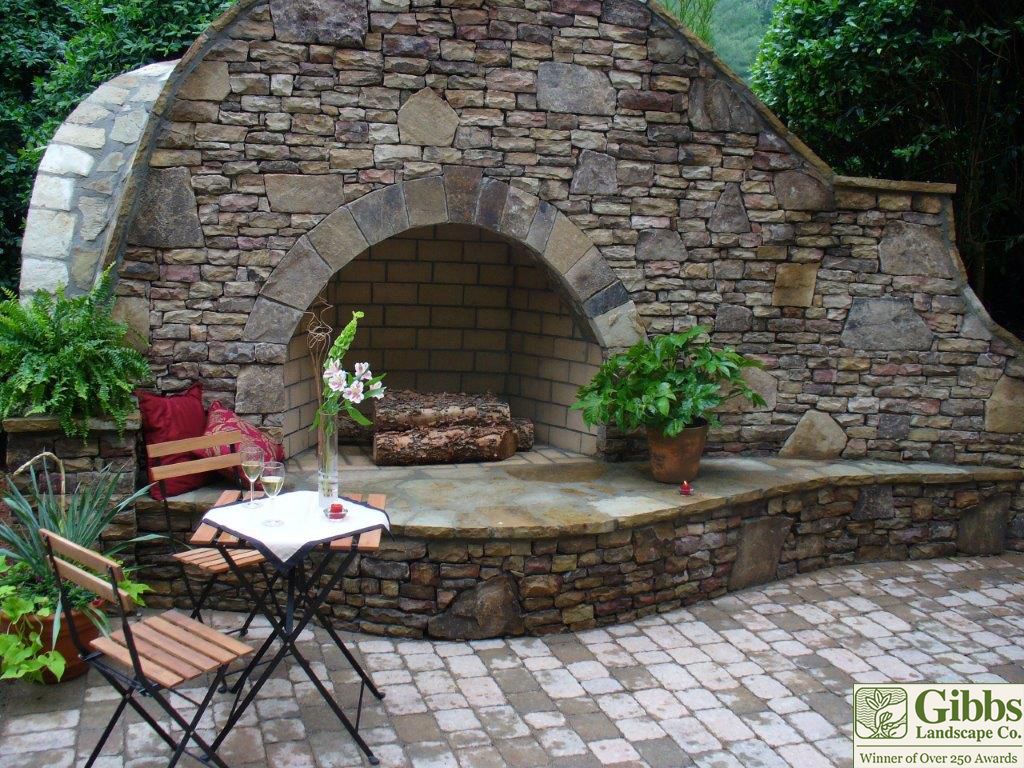 Many thanks and appreciation to all of you, our customers. We work very hard to train our employees to be the best each week for you. We also practice safe applications and keep the safety of you and our employees in the foreground every day. Thanks for the privilege of allowing us to serve you!
Peter Copses
Vice President
As winners of over 275 awards, Gibbs Landscape Company offers a proven track record of creative, quality landscape design and maintenance. Our team of highly trained, qualified Landscape Architects and horticulturalists can design and maintain a landscape that will add value to your property for years to come. You deserve the best in landscape design/build and maintenance…you deserve Gibbs Landscape Company.

Be sure to follow us on Facebook to discover more great landscape tips & photos!