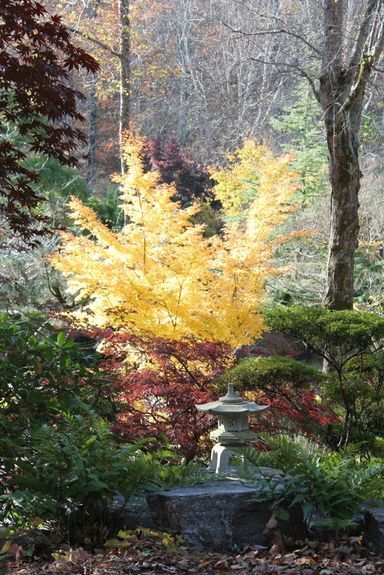 One of the great things about fall in the South is the weather. The "dog days" of summer have passed and cooler temperatures make working in the garden an appealing option. Fall is also an ideal time to add plants to your garden, including trees, shrubs, perennials and spring flowering bulbs. Whether you have a small city courtyard or a large suburban lot, the possibilities are unlimited.
Start with a Plan
If you don't already have a landscape plan for your garden, Gibbs Landscape Company can create one tailored to suit your property and life style.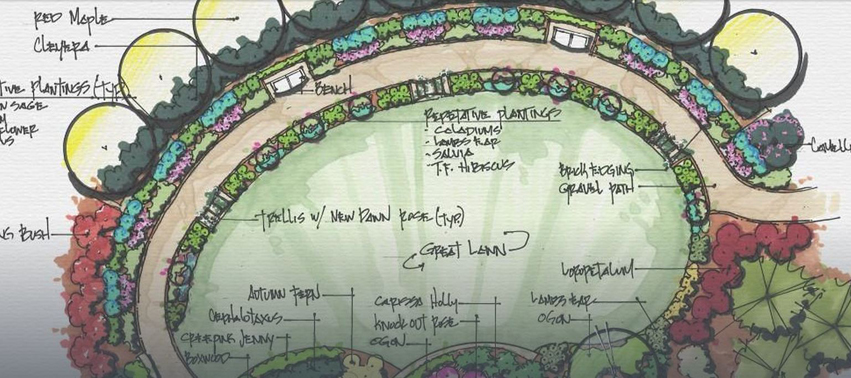 The Framework: Trees, Shrubs and Perennials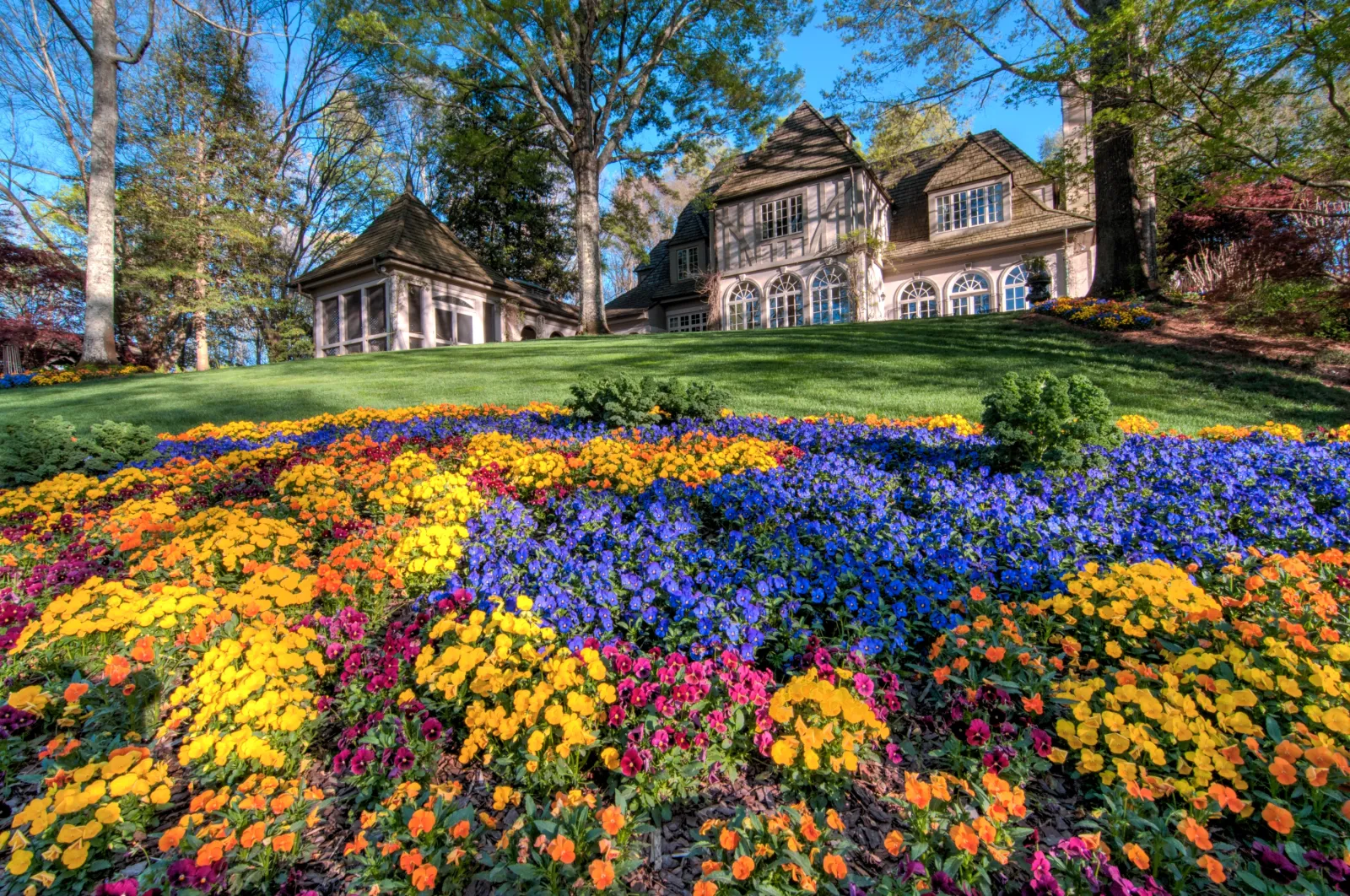 If you have taken photos throughout the growing season of plants that you like, or made notes about favorites, now is the time to add these to your garden. Remember, you are investing in a root system. When adding trees and shrubs, consider what they will look like in every season and which perennial companions will complement them.
Be sure to include a mixture of both evergreen and deciduous types. This way your garden will offer interest throughout the year.
Beyond blooms, choose varieties with interesting texture, colorful bark, brilliant berries and fragrant qualities. For screening and hedging, plants like fragrant tea olive, Osmanthus fragrans, offer bold evergreen foliage and sweetly scented flowers.
Don't forget the Bulbs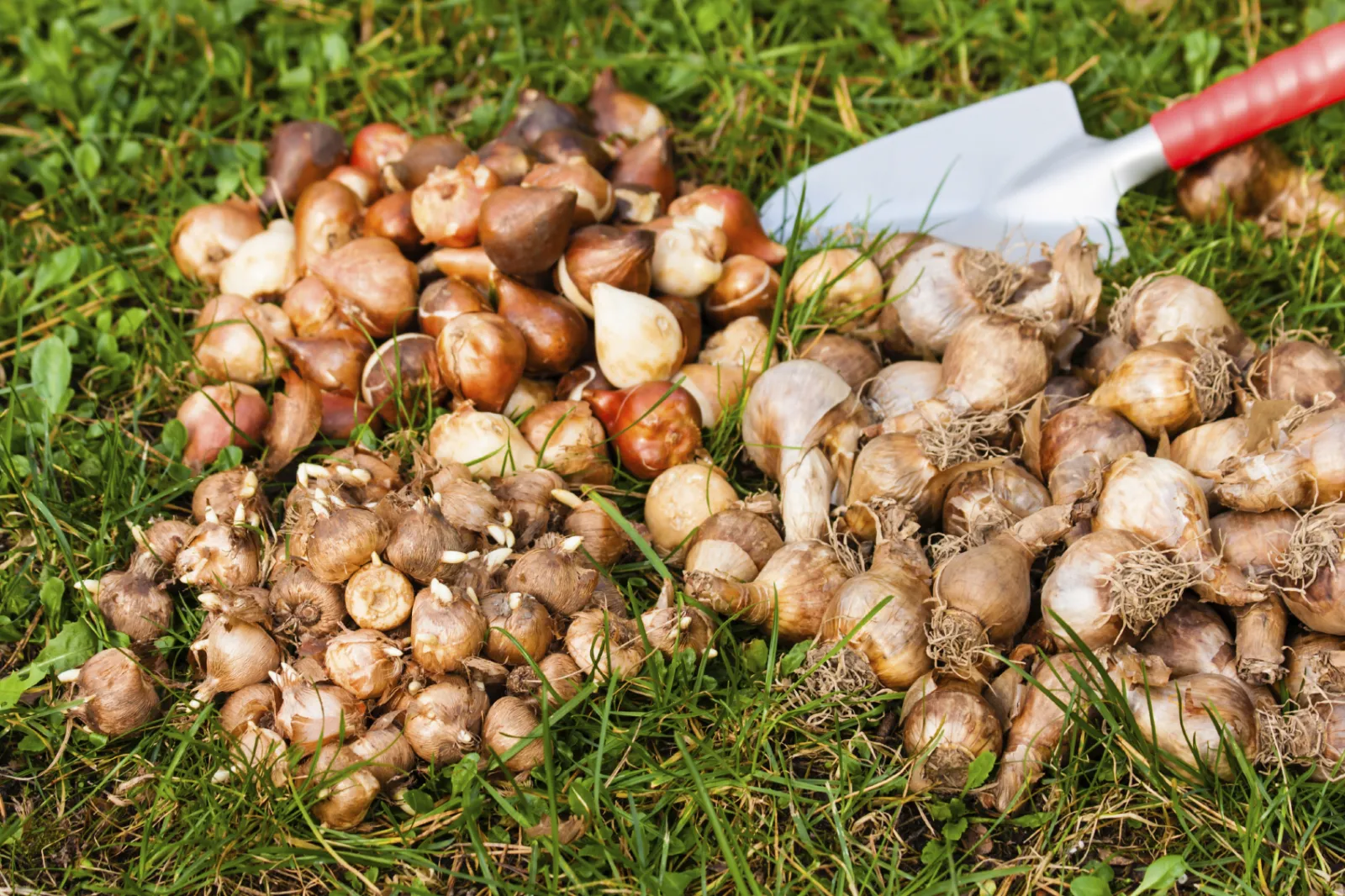 Once the soil temperatures are cooler (November through December) it's time to add spring flowering bulbs. For easy to grow perennial bulbs, daffodils are a good bet. Pair them with daylilies or hellebores which will help mask daffodil foliage, after they have flowered and as it ripens next summer. Because daffodils are poisonous, deer will avoid them. (Once 1/3 of the foliage has turned yellow you can cut it back).
Smaller species bulbs like the tulip 'Lady Jane' or Ipheion 'Rolf Fiedler,' with its fragrant lavender blue flowers, are ideal for tucking into the flower border or under established shrubs and trees. Unlike the giant hybrid tulips, both of these varieties will persist in the garden, delighting you for years to come.
Instant Color with Container Gardens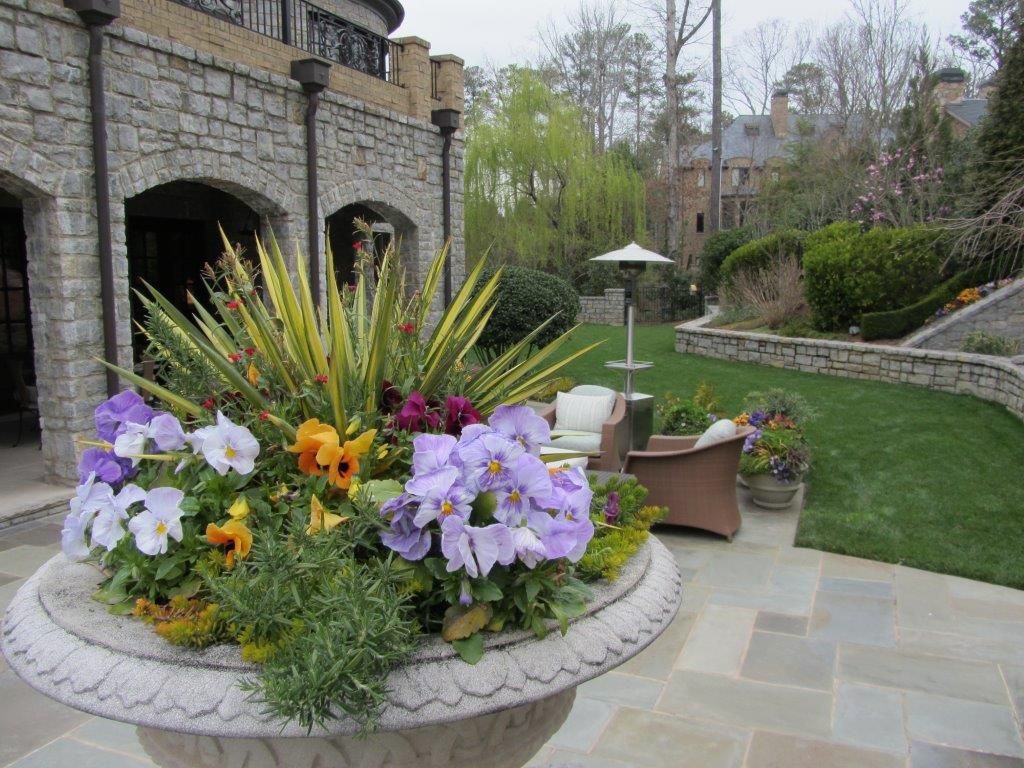 If your garden space is limited or you just want to add a burst of color, containers are a quick and easy fix. Don't limit yourself, combine perennials, shrubs and trees too. Evergreens and small conifers like dwarf selections of hinoki cypress, Chameacyparis obtusa are good candidates that offer year around beauty. For more color, leave room to add annuals that you can replace, depending on the season.
Don't forget to water your new plantings on a regular basis until they become established.
For more ideas on how to transform your Fall garden, contact Gibbs Landscape Company and one of our award winning landscape architects would be happy to assist you.
As winners of over 275 awards, Gibbs Landscape Company offers a proven track record of creative, quality landscape design and maintenance. Our team of highly trained, qualified Landscape Architects and horticulturalist can design and maintain a landscape that will add value to your property for years to come. You deserve the best in landscape design/build and maintenance…you deserve Gibbs Landscape Company.

Be sure to follow us on Facebook to discover more great landscape tips & photos!