We have had a lovely spring with lots of rain and beautiful flowering displays from our Dogwoods, Redbuds, Azaleas and Rhododendrons. Perennials and Hydrangeas will be showing their flowers next. With all this rain we have seen an enormous explosion of fungal activity in our lawns and on our plants. Warm season turf (Bermuda and Zoysia) are definitely having issues with Spring dead spot fungus - the worse we have ever seen.

These circles in the lawn cause the grass blades to thin and brown out but not killing the roots. The turf will recover by June and will recover faster when fungicides are applied.
Shrub fungal problems consist of Cercospora leaf blight and the beginning of Volutella blight on the Boxwoods. Both types of fungus are not curable but can be suppressed by using fungicides. Cercospora has been found on Ligustrum, Rhododendron and Cryptomerias; the fungus causes brown to grey lesions on the leaves of the plants. Volutella is the yellow streaking that occurs in the Boxwoods from too much rainfall. Boxwoods have had a rough two years from all the rain and there are multiple fungal problems that plaque this beloved southern plant. We are diligently out there monitoring these issues every day.
Spring/Summer Seasonal annuals are being installed and our teams are doing a fabulous job! The color designs look terrific and the teams installing are doing a fantastic job ensuring that the plants are healthy and the designs are implemented as planned.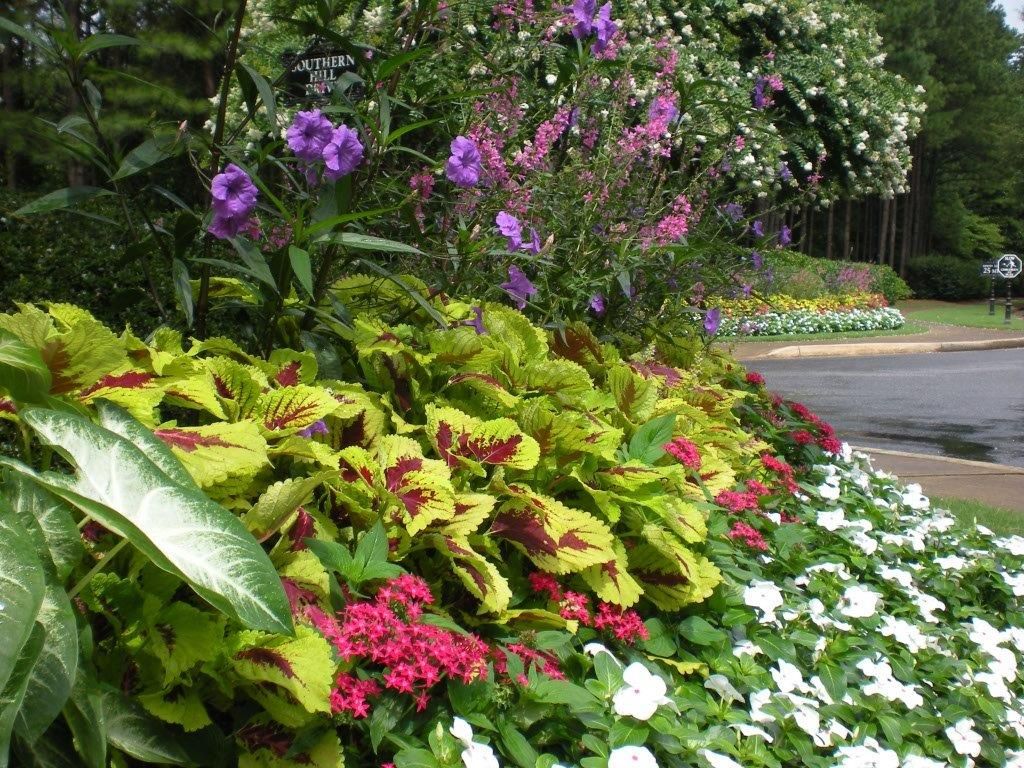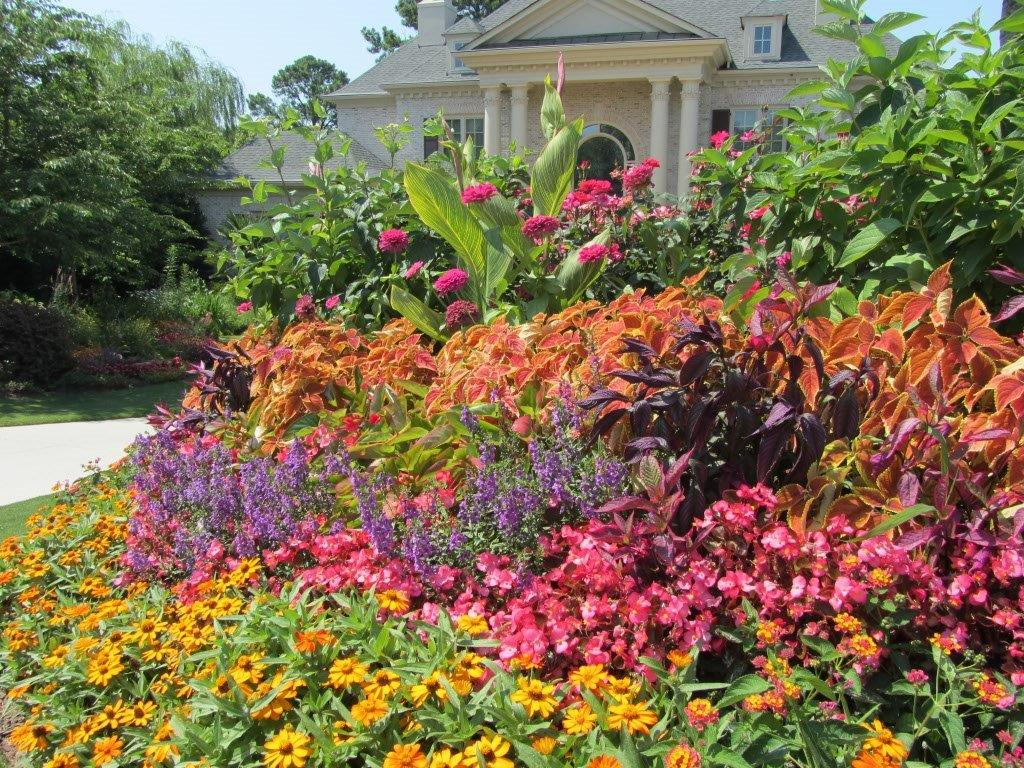 Turf applications of fertilizer and pre-emergents are being wrapped up on Fescue, Bermuda and Zoysias. Brown patch fungus in fescue will start this month and can be treated on contact or as a preventative. The fungal applications are a must in order to keep the Fescue green throughout the next 4-5 months.
Shrub pruning consists of pruning the shrubs that just completed their flowering cycle. Azaleas, Quince and Spireas are being pruned and Rhododenrons are being deadheaded. Daffodil foliage will be cutback this month as the leaves begin to brown out. The crews are monitoring the roses for aphids and deadheading as the flowers fade. Perennials are being fertilized and beds are being groomed and defined to prepare for summer mulch applications.
We at Gibbs want to say that it is a pleasure to work at all of your lovely homes throughout Atlanta. It is an absolute privilege for us and our teams to work with all of you and to allow us to continue to beautify your landscapes in and around your homes.