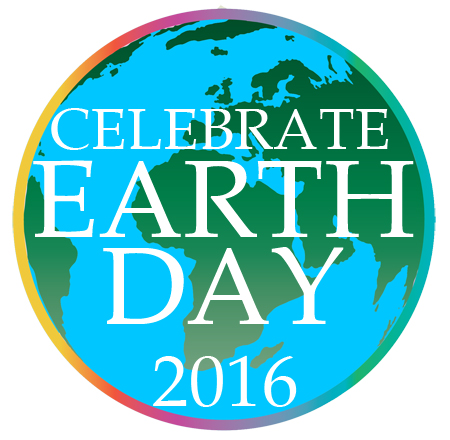 Earth Day is here again. These are a few ways you can help protect your planet Earth and enjoy it too!
Use Alternate Transportation
As any Atlanta driver will tell you our city's traffic stinks. With the high rate of traffic congestion, it would seem cars are the only option for getting around town. When was the last time you left your car at home and walked or rode a bike, especially when your destination was only a short distance away? Walking, bicycling, public transportation, carpooling and ride sharing are all ways to green your transportation every day. Check out the Georgia Department of Transportation website that offers free commute option services to individuals and workplaces.
Conserve Water
There are simple ways to conserve water around your home, indoors and out. It's not about making drastic changes in your daily routine but many small changes that add up to a lot of gallons. If you choose a short shower over a bath you'll save nearly 60 gallons of water. Run only full loads in your dishwasher and washing machine. Also, don't put off making little repairs around the house, such as fixing a leaky faucet or toilet. That leaky toilet could be wasting about 200 gallons of water a day.
Recycle E-Waste
The EPA and other agencies suggest that electronic waste (aka e-waste) is the fastest growing waste stream in the world. Chances are, you've got an outdated electronic appliance gathering dust somewhere in your house right now, and your neighbors probably do too. This Earth Day, help make sure those gadgets end up properly recycled instead of taking up space or leaching toxins in a landfill. Use this EPA tool to locate a responsible e-waste recycler in your area, and let your neighbors know that you'll be happy to take their stuff in with yours.
Plant A Tree
Simple. Effective. Easy.
Go Solar
You don't need to install a huge solar on your roof to help take a little pressure off the grid. Smaller solar harvesting devices are popping up all over, from pocket-sized phone chargers to portable multi-panel kits. Think about how many times you charge your phone or laptop. Switching just one or two devices to solar power can save you some serious money.
Get Outside
If you're going to try to save Earth, you might as well enjoy it. Find one of Georgia's many fantastic state parks and go for a hike, take a nature walk with your kids, mountain bike, plan a picnic, or a game of kickball with your buddies. Remember how great it feels to have the wind in your hair and the sun on your face!
As winners of over 275 awards, Gibbs Landscape Company offers a proven track record of creative, quality landscape design and maintenance. Our team of highly trained, qualified Landscape Architects and horticulturalist can design and maintain a landscape that will add value to your property for years to come. You deserve the best in landscape design/build and maintenance…you deserve Gibbs Landscape Company.

Be sure to follow us on Facebook to discover more great landscape ideas!