As Summer gives way to Fall it's a wonderful time of year to live in Atlanta. While the seasons are busy changing, you can change your aesthetics too by revisiting those tired flower beds around the home filled with summer's dying blooms. Here are a few times to spruce up your fall garden landscape.
Don't "Leave" Your Turf Grass Unattended
While brilliant fall foliage can automatically make your home look more attractive, that doesn't mean you can slack off on lawn maintenance during this season. Keep falling leaves at bay with frequent raking and patch up any brown spots in the grass.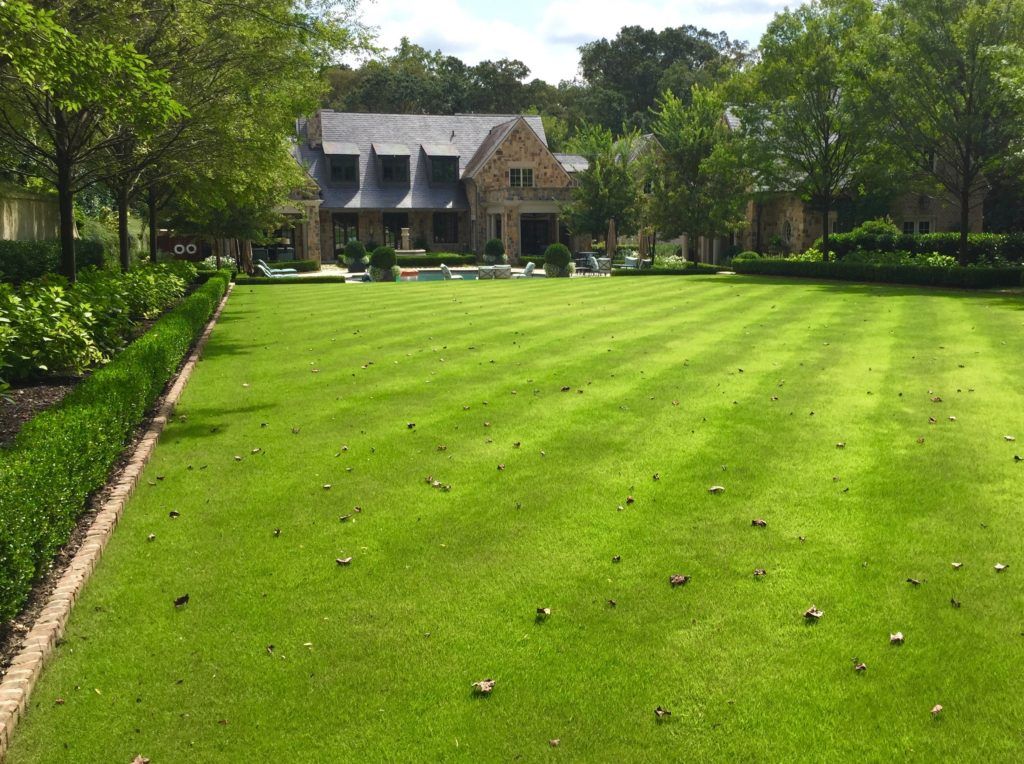 Lean into Fall Colors
Spice up your flower beds and planters with a splash of color. As your summer plants start to fade, replace them with vibrant mums or other colorful flowers.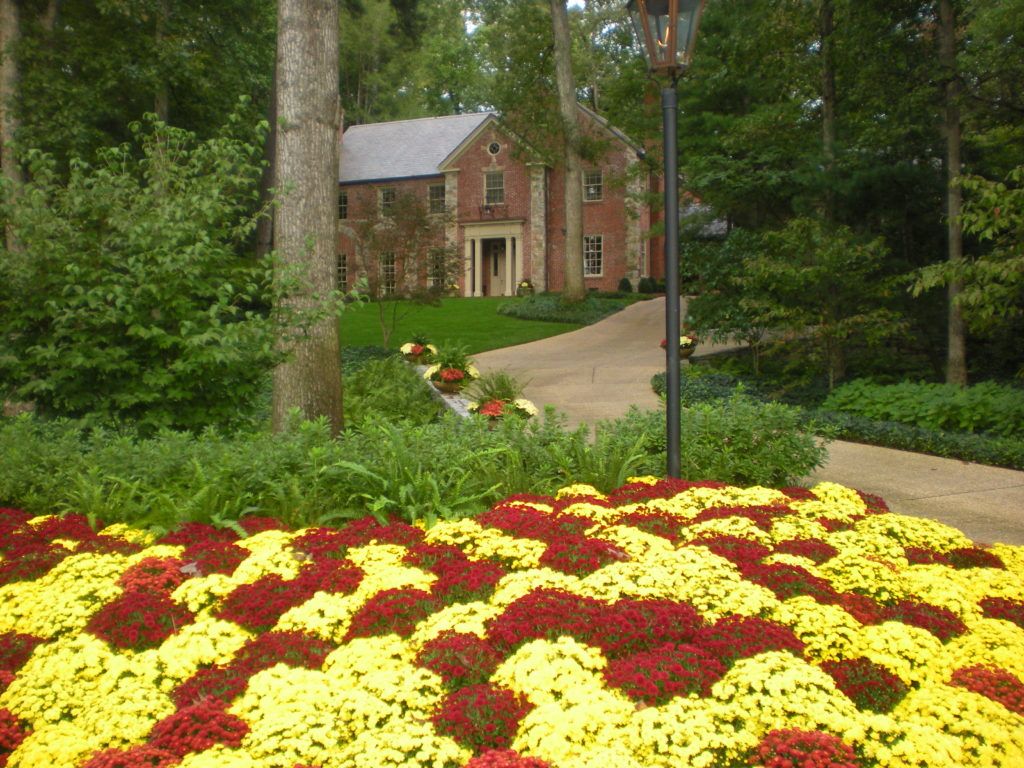 Create Points of Interest with Plants
Add splashes of color by arranging pots filled with hearty fall flowers like mums, sedum or asters around your front door, or on a porch or deck. Incorporate planters or container gardens of varied sizes, shapes and colors to add visual interest.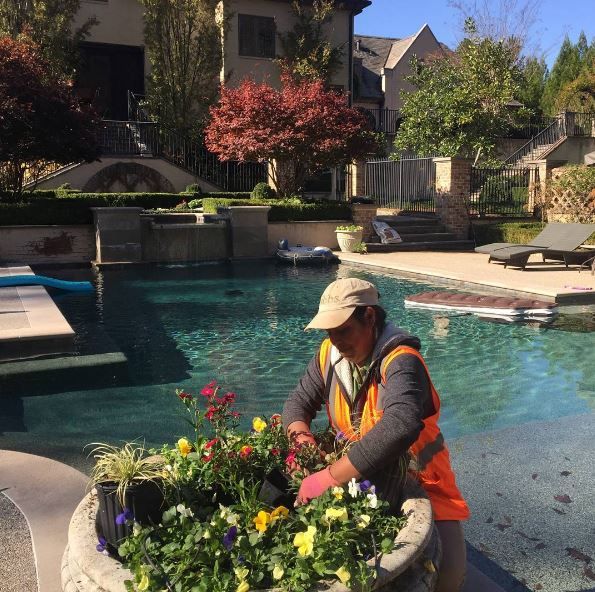 Add Some Hardscape Elements
Don't forget that while plants add character to your home, you also need to balance your soft landscaping with hard landscaping. Be sure you're also paying attention to stone, rock formations, sidewalks, fountains, benches, etc.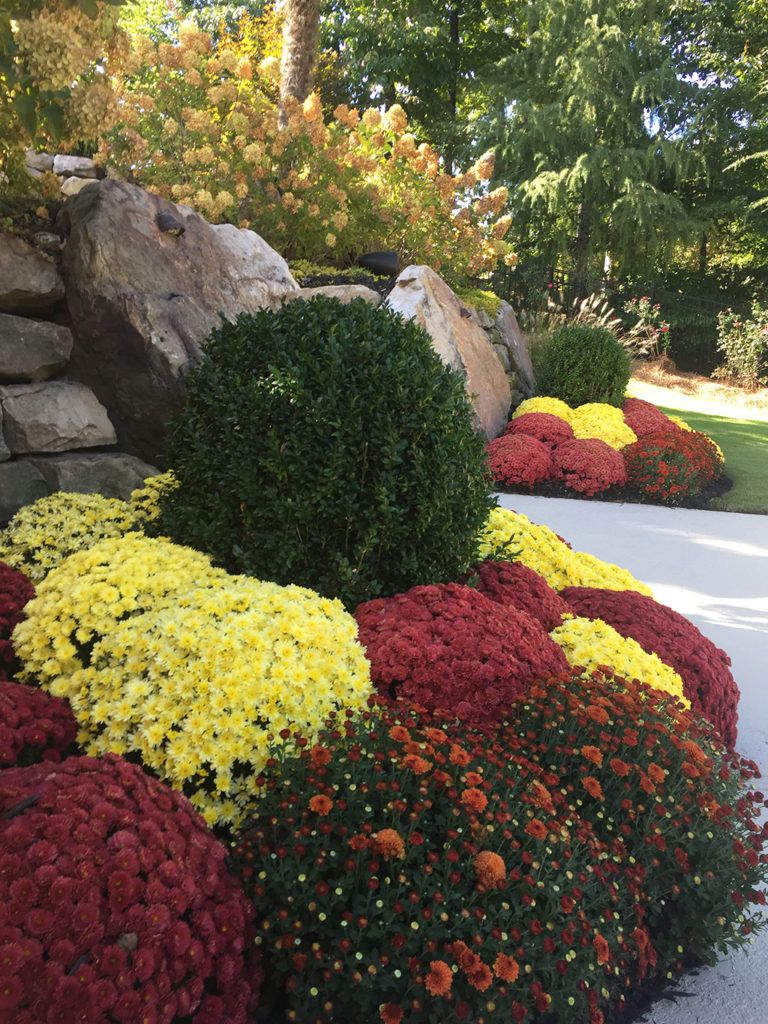 As winners of over 300 awards, Gibbs Landscape Company offers a proven track record of creative, quality landscape design and maintenance. Our team of highly trained, qualified Landscape Architects and horticulturalists can design and maintain a landscape that will add value to your property for years to come. You deserve the best in landscape design/build and maintenance…you deserve Gibbs Landscape Company.

Be sure to follow us on Facebook to discover more great landscape tips & photos!