Retaining Wall In Your Garden Landscape
With Atlanta's varying topography, we are frequently asked, how can we create and maximize usable space in the outdoor environment. How can we add additional space for our families and friends, to get outside and really enjoy Atlanta's great climate.
It is all too simple to just recommend adding a retaining wall. Many contractors will look at a site, determine the property boundaries, and simply proceed to raise all corners to the same height, and bring in the soil.
While this may maximize the amount of level area, it gives no thought to the aesthetics of the space, and awkwardness of tall walls.
At Gibbs Landscape, our Landscape Architectural staff approaches the site with concepts and themes that will keep the retaining walls in scale with the planned us of the space. Many times, two walls, verses one tall wall, will help to create a comfortable scale, and still provide a substantial increase in level space. This approach is typically more cost efficient as well.
We feel it is important to allow the retaining walls to blend with the site vs dominating the topography. The use of a low retaining wall, maybe 18- 24" in height, can easily serve as additional seating.
Once we have determined the optimum location for the retaining wall, it then becomes important to select a material that will complement the existing architectural details. Stacked Stone, Brick, Natural Boulders, and Concrete Modular Block, are all great materials that will give longevity to a retaining wall. All these materials are easily adapted to both straight more formal designs, and at the same time be used with natural more flowing curves.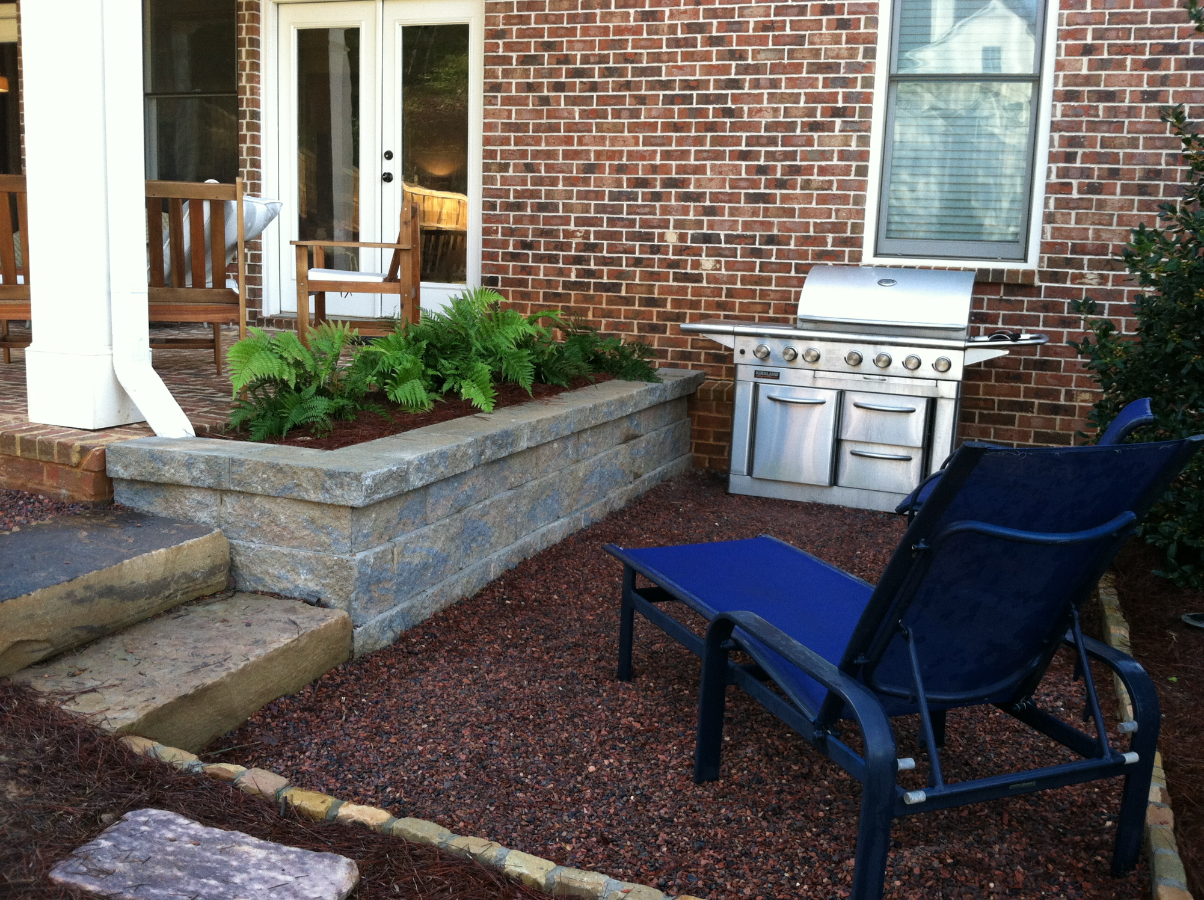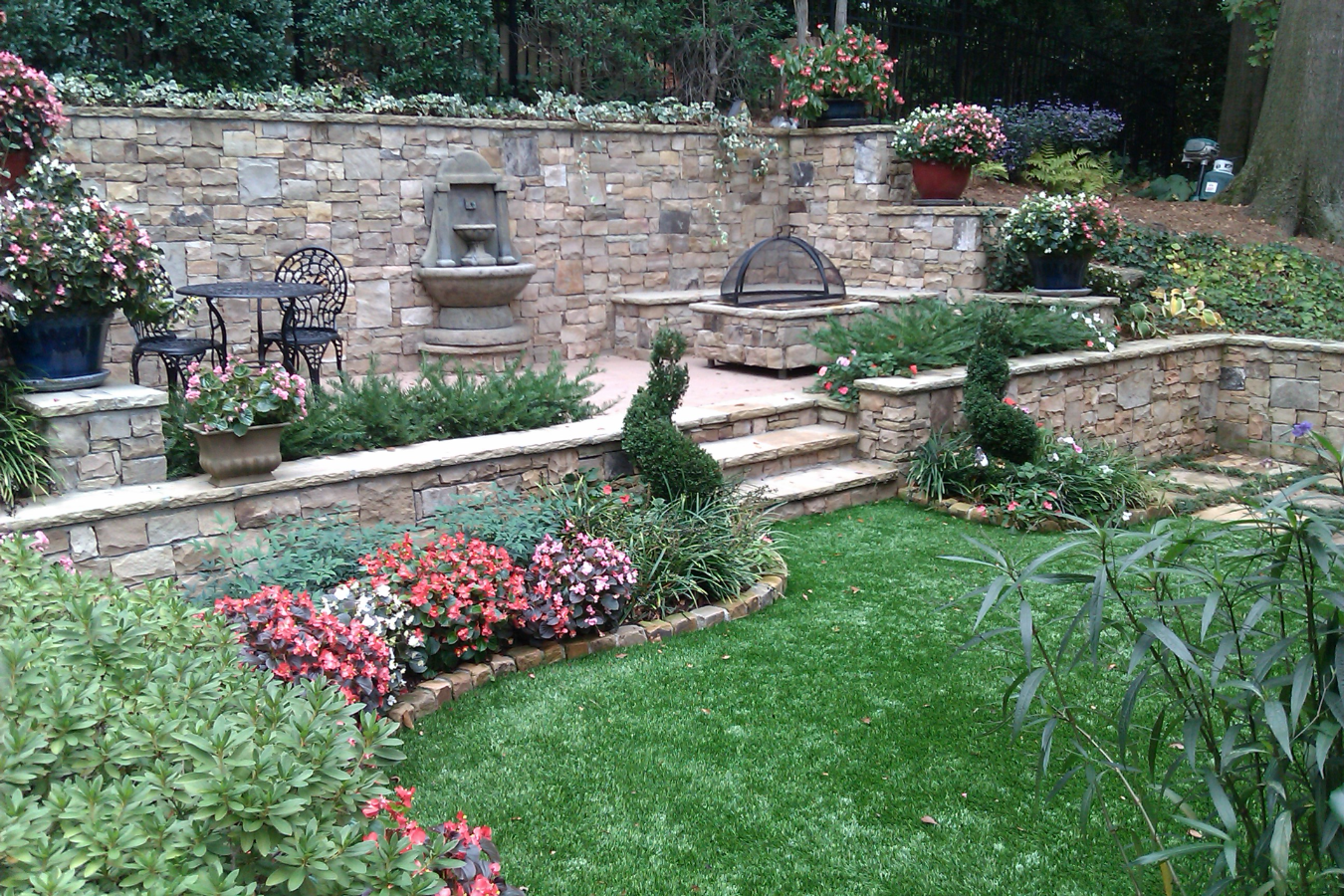 As winners of over 275 awards, Gibbs Landscape Company offers a proven track record of creative, quality landscape design and maintenance. Our team of highly trained, qualified Landscape Architects and horticulturalist can design and maintain a landscape that will add value to your property for years to come. You deserve the best in landscape design/build and maintenance…you deserve Gibbs Landscape Company.

Be sure to follow us on Facebook to discover more great landscape tips & photos!